For many, pets are treated as family rather than just animals. And, for Sergeant Kyle Smith from North Carolina, Bodza the German Shepherd was not only his best friend but also his longtime comrade.
The pair served side-by-side on four military deployments, creating a bond that neither of them would ever forget - so when Bozda retired in 2014, Kyle immediately knew he wanted to adopt him and bring him home.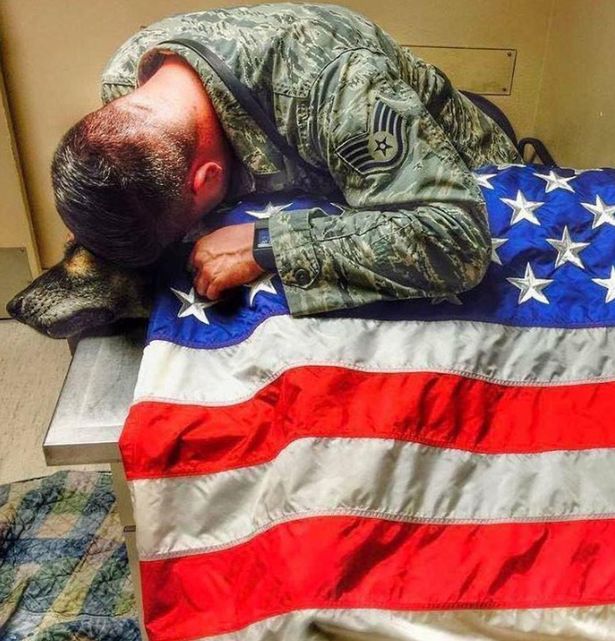 Sadly, Kyle began to notice Bodza's health deteriorating last year when he had some trouble jumping from the back of his truck. Soon, his symptoms began to worsen and he was eventually diagnosed with degenerative myelopathy.
With Bodza in pain, Kyle knew that it was time to make the selfless decision of putting his best friend down.
But, before it was time, the sergeant did everything he could to make his faithful companion's last days comfortable and even treated him to a final meal from McDonald's.
"He got a Big Mac," Kyle told WSOC. "By the way, he didn't leave a crumb."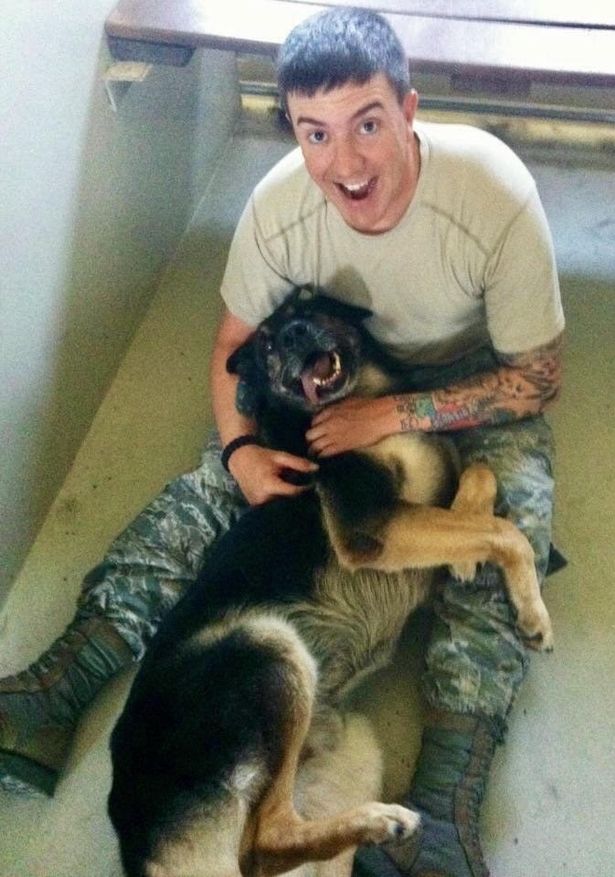 And, when it came for Bodza's final moments, Kyle was right by his side.
"I hugged him and told him that I loved him a lot, 'I'm gonna miss you,'" Smith said.
The sergeant explained that during this heart-wrenching farewell a fellow military canine trainer admirably draped an American flag over Bodza, which Kyle earnestly appreciated as he gave his comrade one last tender hug.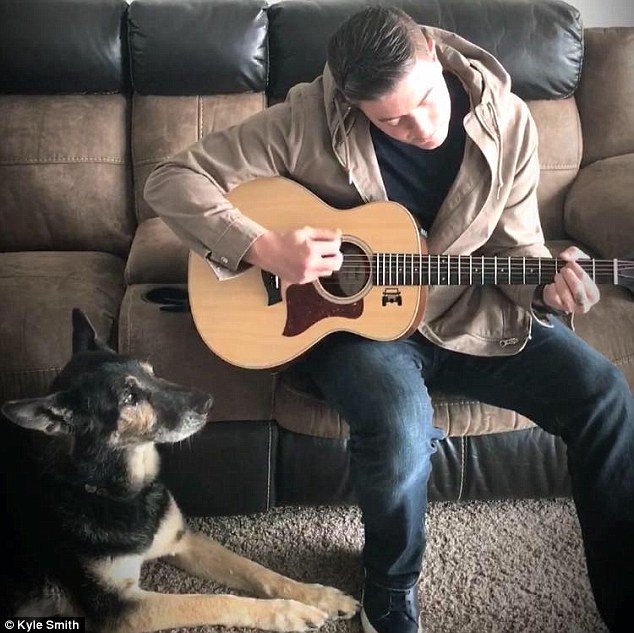 The tear-jerking photo of the pair's final moments together has already been shared thousands of times since it first emerged on social media.
"He was as much a part of the Air Force as me," Smith declared. "I couldn't have done the mission I did without him there."
SHARE if Sergeant Kyle Smith and Bodza's bond brought you to tears!